From charming the audience with his radio chats to tickling them silly with his satirical videos, and showing off his acting prowess in 'Aspirants',
Abhilash Thapliyal
has donned many hats in his career. In an exclusive interview with ETimes, he spills the beans on his journey so far, working with actors like
Taapsee Pannu
and
Saqib Saleem
, filmmakers he would love to work with, and much more. Excerpts…
From being a radio jockey to becoming a social media sensation to trying your hands in acting and comedy–how do you look back at your journey so far?
When I do radio, I am called a radio jockey, if I do a satire, I am a satirist, when I do something humourous, I am called a comedian–these just labels that people have given me after my nuanced performances. If tomorrow, I do a feature, I will be called a film actor. The labels will keep on changing but what will not change is me being a performer as that is something which I enjoy. It has been a beautiful journey so far.
Did you aspire to become any of the things that you are labeled today?
I come from an army background and that's what I wanted to do. But unfortunately, it never happened. Post that, my journey in the entertainment industry started with radio. I did a feature, a couple of TV shows, and now an OTT debut. I always aspired to become whatever I am doing today. Luck plays a very important role but you cannot let go of hard work. I love everything I am currently doing.

You have been on both sides–films and OTT. Which one is your comfort space and why?
I enjoy any platform as long as the story and character are interesting, and I get to add value to it. As long as these filters are in place, platforms don't matter at all.
What inspired you to come up with your satirical videos?
Impersonation hasn't been my strength at all; the only impersonation that I am good at is the political commentary through 'Muffler Man', which is a very personal experience. I had voted for Mr Arvind Kejriwal in Delhi. When he came into power, he was taking U-turns on everything and sitting on dharnas back-to-back. This was the guy who I trusted and voted for. So, a socio-political commentary was the only thing I could do, and people loved it. The characters I created are original. I enjoy satire because it is the only form of comedy where you laugh and think at the same time. I feel it can change a lot of people and their thinking.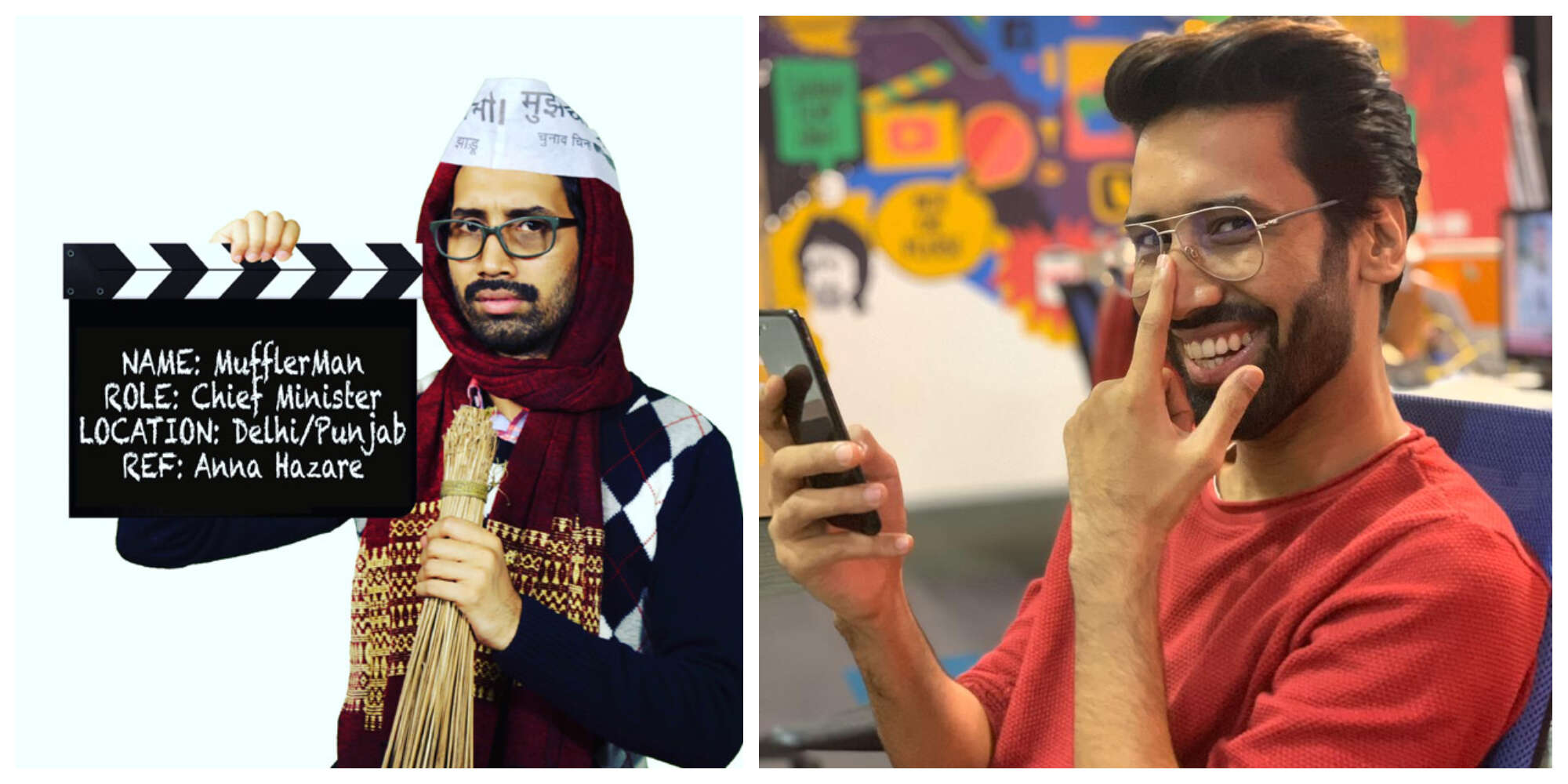 What kind of reactions have you received for them so far?
I have always been observant when it comes to my content. Also, primarily, I do political satire so my audiences are evolved by default. They have their own point of view on things and they understand my humour. They have been appreciative. My satire is not limited to one party. It is equal for all. As far as reactions are concerned, there will always be people who will get offended because their leader is being questioned. But I guess that is okay. This is the power of digital media. It gives power to everyone. Usually, people like it. People appreciate intelligent humour, which is a great thing for any democracy.
You worked with Taapsee Pannu and Saqib Saleem in 'Dil Juunglee'. How would you describe them as co-stars?
When you have co-actors who are secure in their own space, it is the best scenario for an actor. I think Taapsee and Saqib are both very secure actors. We became friends, so my camaraderie with them is very different and I also have my biases towards them also. But when it comes to performances, Taapsee is one of the finest female actors we have in the industry, and Saqib is doing an amazing job. They are amazing actors and even better human beings.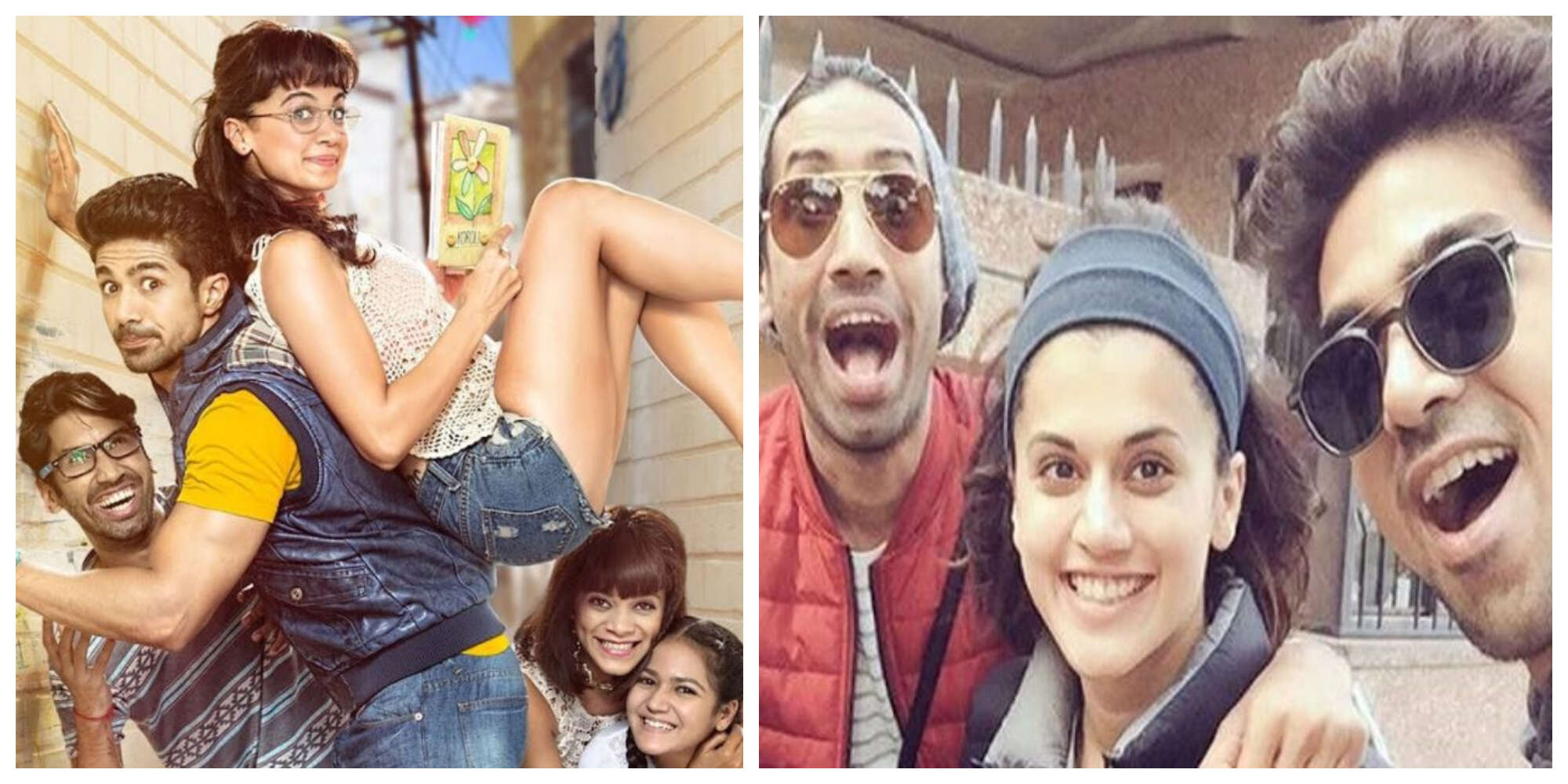 OTT has brought in a lot of new content. Do you think the audience has been accepting of it all?
I have always believed that you will attract your kind of audience. Whatever genre you want to create content in, you will have an audience. I agree that OTT has brought in a sea of new content and you have an audience for such a variety of content in a country like India, which is why the content is being consumed and appreciated. Even in films, you have different genres. There are so many films being released and there is an audience for each one of them.
As a content creator and as an actor, what do you consider to be a hindrance to the creative process?
I think there are only two hindrances – judgment and offence, which we need to get rid of. This is the case of every society, anywhere in the world. As a storyteller or a content creator, they pose a major challenge when you tell a story. Either someone will take offence or people will judge your work based on their perspectives.
How easy or difficult is it to make a living in showbiz?
I think it is very difficult to make a living in showbiz. The highs are very high here and the lows are very low. There are so many uncertainties. Luck sometimes plays a very crucial role here. It is not just about your caliber as a good actor or a filmmaker; there are too many factors at play.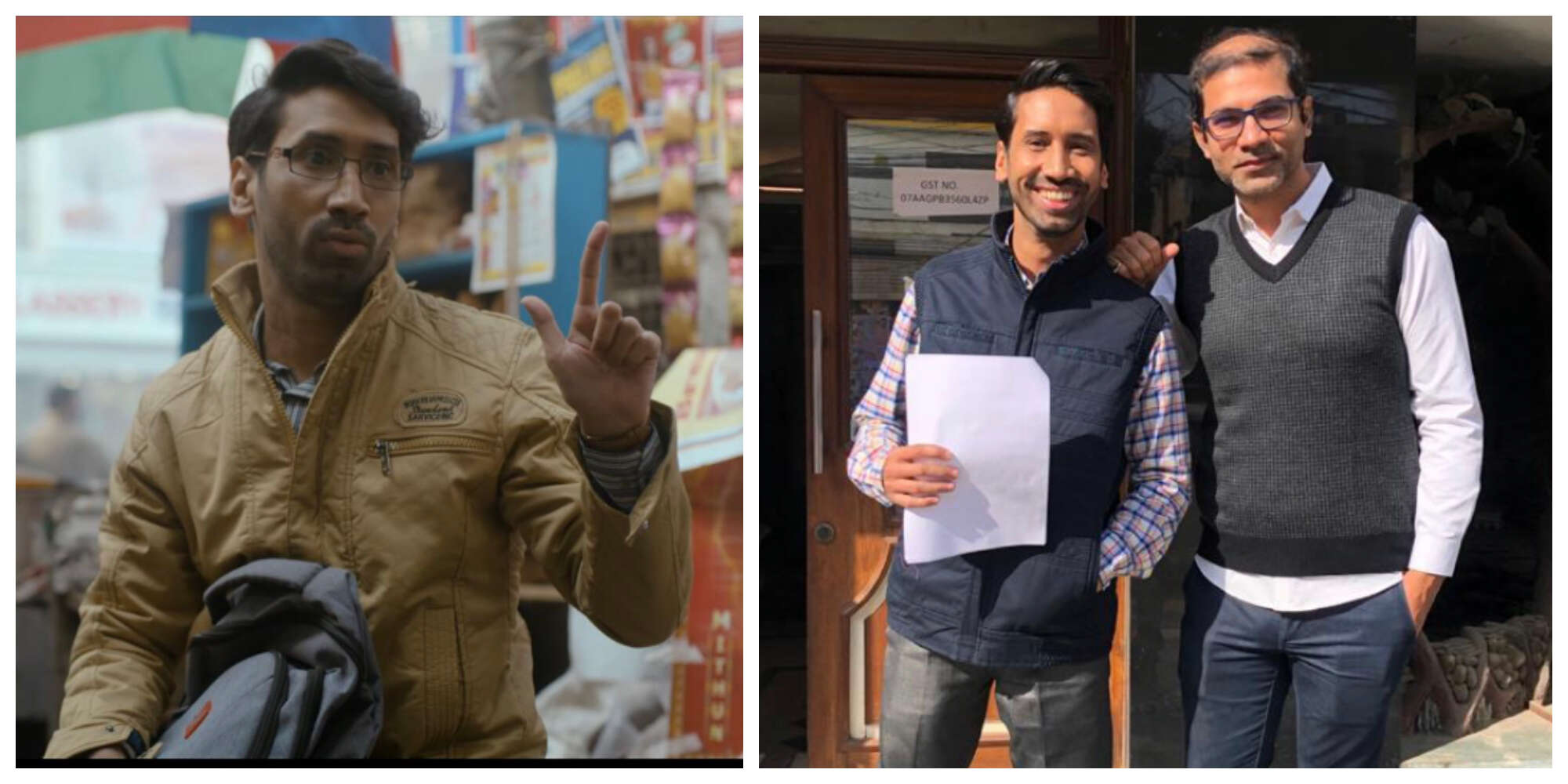 Were you a movie buff since childhood?
I have not really been a movie buff. I have not idolised or appreciated a lot of people. However, Boman Irani is one actor who I have always appreciated. I met him two years back and just hugged him for five minutes straight. I think he is one of the finest character actors in the country.
Do you wish to do more acting? Who do you wish to work with?
Yes, I want to act all my life. It is a different experience to play a character who is not you and comes from a different socio-economic background, and to live the character for months. I wish to work with Amit Sharma and Anurag Kashyap. I believe these are people who are actually changing the course of story-telling. Their films like 'Badhaai Ho' and 'Gangs of Wasseypur' have changed the way we see cinema and the way we think in general.
How have you been dealing with the pandemic?
It has been a tense feeling for the last 14 months now. My mother does not live with me here in Mumbai, so, I always get up wondering if she is fine or not. I call her twice a day, every day. You always think you can deal with anything but you are concerned about your parents and the people you love. I get a lot of messages on my social media handles of people asking for help, hospital beds, oxygen cylinders, and ventilators. You do your bit when you can but most of the time, you feel helpless, which is not a good feeling at all. I would like to request everyone who is reading this piece to please donate plasma; that is the only way we can help people. And please stay indoors.
Any message for fans?
I am still getting used to the idea of having fans out there; it is overwhelming. Once I completely accept it, I will surely give you a message (smiles).