Come summer, and literally like shedding skin, we drop the weight off our shoulders of heavy woolies and embrace the lightness of cotton. Thanks to #vocalforlocal and #handmadeinindia sentiments, summer fabrics of choice for this year are likely to be more Indian weaves, handlooms and a lot more conscious and it's more than just cotton. Shilpi Yadav, designer and founder of slow fashion brand Khara Kapas says that cotton is the only fabric that comes to mind when one thinks of Indian summer, but it's the lighter variants like mul, poplin, fine khadi and Kota Doria.
In fact, Kota doria is on a revival of sorts with more people discovering this light airy cotton. Yadav says, "Kota Doria has always been perfect for Indian summer. Our mothers have worn kota saris. We see it coming in more in mainstream fashion with a lot more designers using it for ready to wear." Anjali Agrawal, founder of Kota Doria Silk says that thanks to being lightweight and airy, it's becoming a summer favourite. Traditionally, the Kota doria fabric was handwoven on pit looms using cotton and silk yarns to result in a unique chequered pattern. Textile history has it that the weave originated in Mysuru and was patronised by Maharao Singh Kishore, the ruler of Kota in Rajasthan. Pockets of weavers in Karnataka and Kaithoon, situated near Kota, in Rajasthan, follow the handloom method. She adds, "I feel as the focus is shifting towards traditional fabric, Kota doria has the potential to be the fabric of summer 21-22. Based on the availability of a wide variety of work like digital, embroidery, bagru, ajrakh, block, madhubani etc. on Kota doria and its affordability make it easier for it to be popular."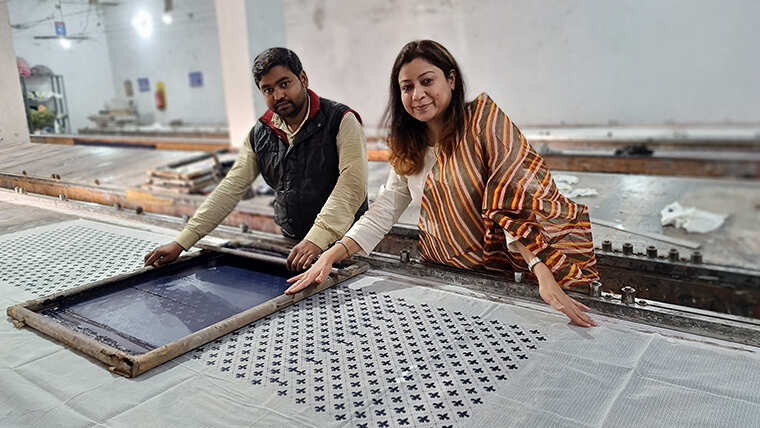 (Kora Doria's Anjali Agrawal)
Choose handlooms

Breathable fabrics that can be worn for a longer time are becoming natural choices. Yadav adds, "We see a very evident change in what is considered fashionable and trendy." Khitish Pandya, founder of Eco Tasar and Ecosareeclub says that many feel that handlooms are difficult to maintain but that's not the case. He adds, "You do need to be careful in some of the procedures you follow at home. As these fabrics are extremely delicate and easily susceptible to environmental corrosion, staining and wear and tear." Pandya believes that handlooms carry the emotions of the weaver inside each warp and weft and hence, are more special. His three picks for summer? Cotton, linen and tussar.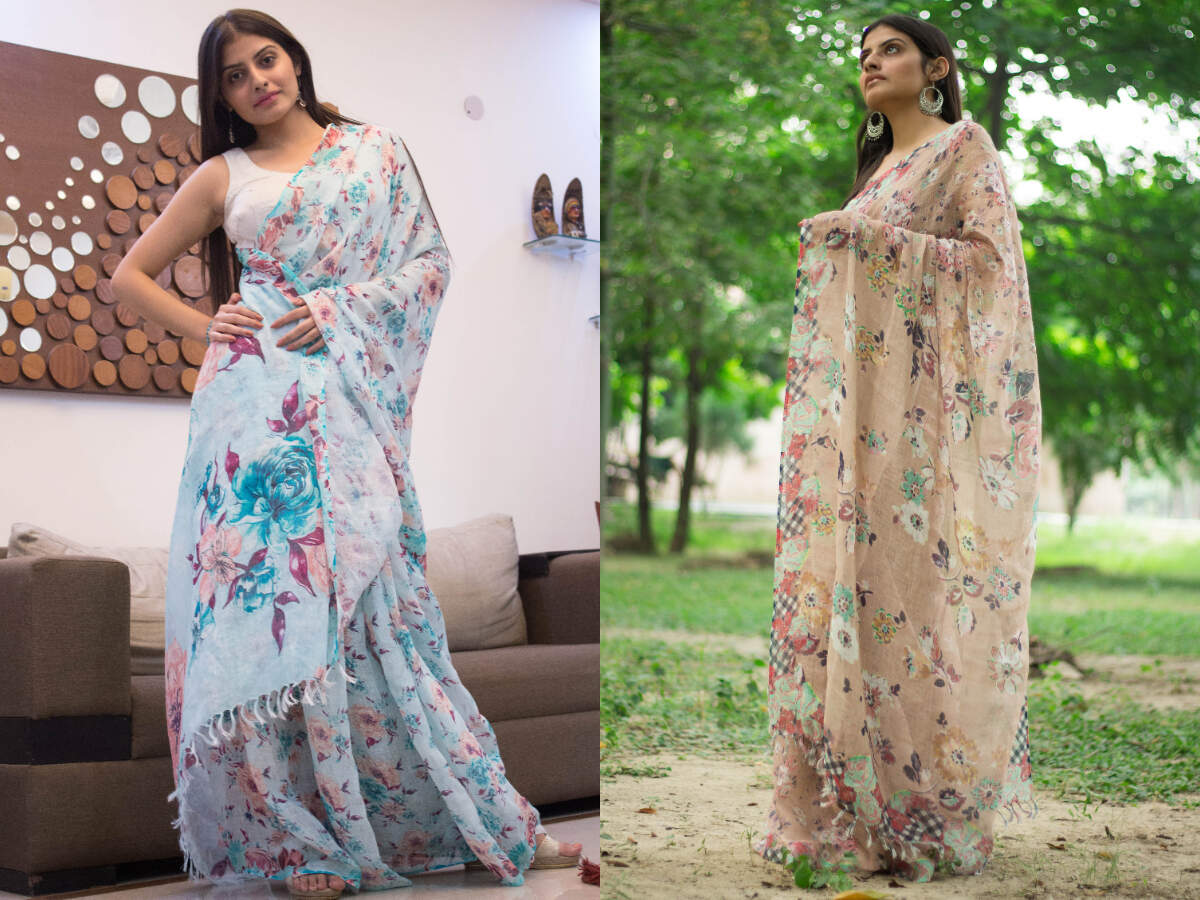 (Sarees from Ecosareeclub)Different parts of the country have had enduring traditions of fine cotton weaving, as well as variants of silk that act as cooling textiles in hot and humid areas, says KH Radharaman of Angadi and Alamelu. The Jamdanis of Bengal as well as the cotton Ikats of Odisha and Puttapakam are all strong traditions, as are kotas of Rajasthan, and Ilkal from Karnataka. He adds, "It is important to note that many of these genres are worn throughout the year in most parts of the country as we have year-round summer in many parts of India." He believes that Indian textiles don't have seasonal or yearly relevance.
Real vs fake
Agrawal says that if you're looking for authentic handloom, it's difficult to differentiate between real and fake. Yadav suggests trying the auburn test to check the purity of the fabric. "If you burn the edge of a fabric or just a thread you can differentiate with the burning speed and after smell. Cotton fabric is from a plant so burns like natural material and there is no strong smell. It's like burning paper," she says. Also handloom fabric has a signature texture.
Radharaman notes that to tell real from fake handloom requires years of practice and constant research and involvement. He suggests "going to trusted sources while also constantly informing yourself through research and reading." Designer Gautam Gupta of the Label Asha Gautam says, "Handloom designs are more complex and one can see more experiments in motifs and colours in handlooms. The touch and feel of handloom is very different and once a person starts buying and consuming it they can feel the difference," he adds. His advice for first-time users? Authenticate from friends, family or digitally.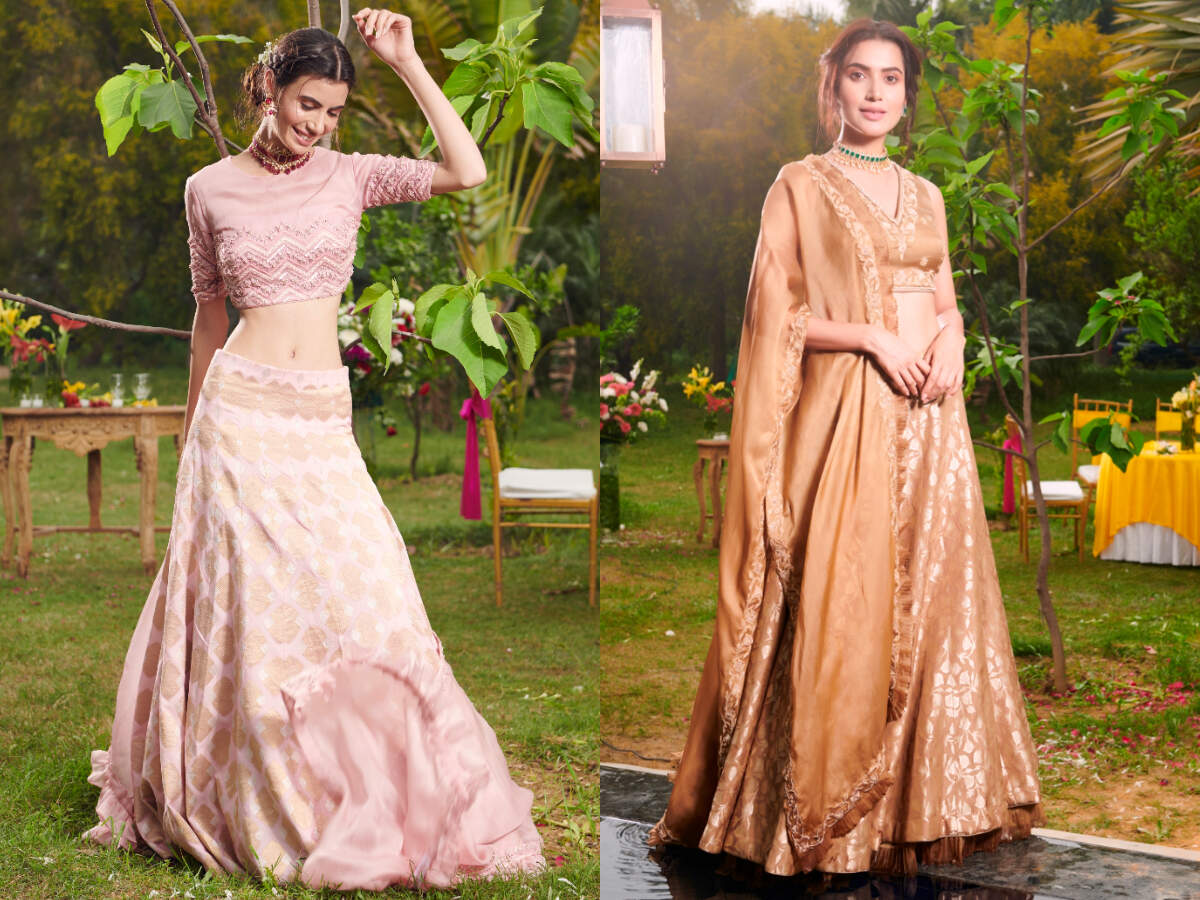 (Label Asha Gautam)


Enter summer festive
Gupta believes that the summer-festive is where the fabric innovation is at its peak. Organza is one of the fabrics that have become a go-to for summer soirées thanks to the innovation in processing at pre-weaving and post-weaving stage that makes it more drape friendly. Gupta's list of summer must-haves will be organza, linen, cotton, chanderi, and some blends like linen silk. Among the non-handwoven, chiffons, georgette, modal, tencel will be popular. His style prediction: "Florals will rule. Expect tropical, quirky and fun colours. Even sheer, layers, elaborative sleeves, monotones seem to be on trend."
Radharaman says don't discount the silks for summer and adds, "Silk has the property to be cool in summer and warm in winter. Silk chiffons and georgettes as well silk organza are easy picks for summer. Silk-linen can be a great choice too." In terms of colour palette, summer is all about whites, ivory and nude shades. Pastel pinks, dirty blue and sap greens are trending too. Polka dots and stripes are trending again.
Pandya believes that thanks to the pandemic, fashion trends have become more simplified. "With many people working from home and social distancing for the foreseeable future, fashion brands have toned down their styling. The industry is continually evolving, but changes in the future will create a more sustainable, customer-centric and efficient industry." And the summer fabrics are the building block for that.
Thumb Photo: An Alamelu creation