NEW DELHI:
Yuzvendra Chahal
made his India debut in 2016. Since then, the leg spinner went on to become a playing XI regular for India in limited overs
cricket
. He also cemented his place in the Royal Challengers Bangalore playing XI, under Virat Kohli's captaincy.
But international cricket is an unforgiving space. A few below-par performances could see a cricketer lose his place in the side, especially if there are multiple options waiting in the wings. And India has many spinning options. The likes of Washington Sundar, Krunal Pandya, Rahul Chahar and Axar Patel have well and truly thrown their hats in the ring.
In the last 10 T20Is that he played, Chahal took 9 wickets. In his last five T20I outings with the ball, Chahal also conceded 40 plus runs in his quota of 4 overs (1/51 vs Australia in Sydney, 0/41 vs Australia in Sydney, 1/44 vs England in Ahmedabad, 1/34 vs England in Ahmedabad, and 1/41 vs England in Ahmedabad).
In the last 10 ODIs he played meanwhile, the 30 year old Chahal managed to bag 14 wickets. In his last two ODI outings, with the ball, Chahal conceded 71 runs and 89 runs, respectively in his allotted 10 overs. He claimed just one wicket in those two matches.
So is he feeling the heat? Does he feel like he lost his touch somewhat and needs to regain it?
"I don't think so (on being out of form). I have been playing for so long now. I have been bowling in the IPL too. You can't take wickets in all the matches. There are times when the bowler goes wicketless in a couple of matches. That doesn't mean his form has dipped. In T20Is, one needs to bowl with full control. We need to control the flow of runs. So, it is tough to bowl in T20Is," Chahal told Timesofindia.com in an exclusive interview.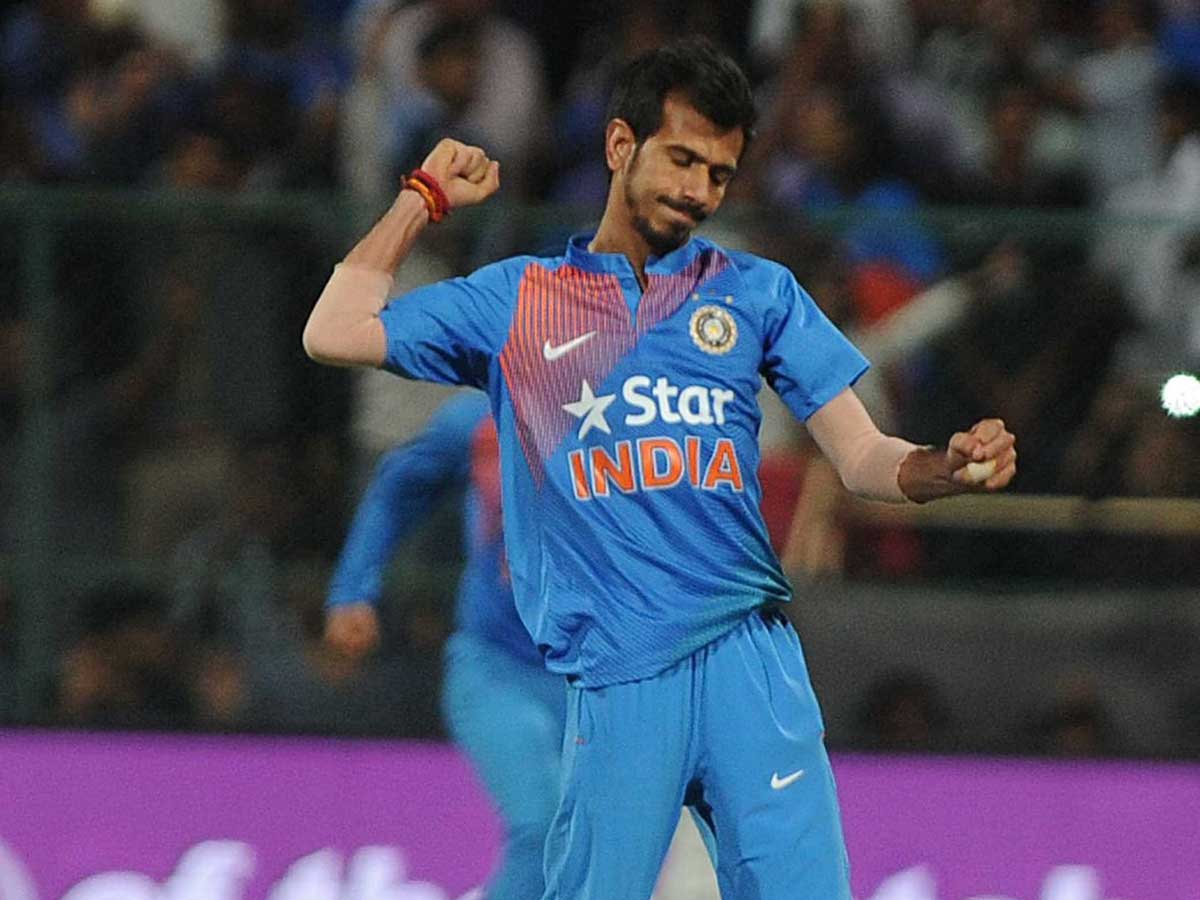 (TOI Photo)
"People have got used to seeing me taking wickets. I have worked really hard to reach this level. I have impressed my fans by taking wickets. Obviously, when I am not taking wickets, there will be comparisons and fans will be disappointed. But my form hasn't dipped. It's just a matter of a couple of matches. This is just a phase for me. It happens with a batsman too when he is not able to score runs in 3 or 4 or 5 matches but after that, he starts scoring runs. You will see me back in wicket-taking mode again and that too very soon," the leg-spinner further said.
Chahal was called Virat's go-to man, especially in the IPL. And the wiry spinner feels he still has his captain's full support, especially when things didn't go his way.
"I have got a lot of support from him (Virat). In fact, during the IPL, he came and said – 'Yuzi, jaise tu ball daalta hai hamesha, waise hi daal, koi changes mat laa (bowl the way you usually bowl, don't change anything). His words motivate me a lot. Not just on the field, he supports me off the field too. He (Virat) said – 'Yuzi, no need to think too much, it's just a phase, don't take pressure and just back yourself'. Chahal further told TimesofIndia.com.
CHAHAL LOOKING FORWARD TO 'KUL-CHA' REUNION IN SRI LANKA
Chahal and Kuldeep Yadav, bowled in tandem for India on many occasions. However, the emergence of other spinners has meant the two haven't had too many opportunities to play together for India in the recent past.
The league match against England during the 2019 World Cup was the last time when the 'Kul-Cha' pair ( Kuldeep and Chahal) – played together for India. Chahal was hammered for 88 runs in his 10 overs and remained wicketless, while Kuldeep had conceded 72 runs with one wicket to his name.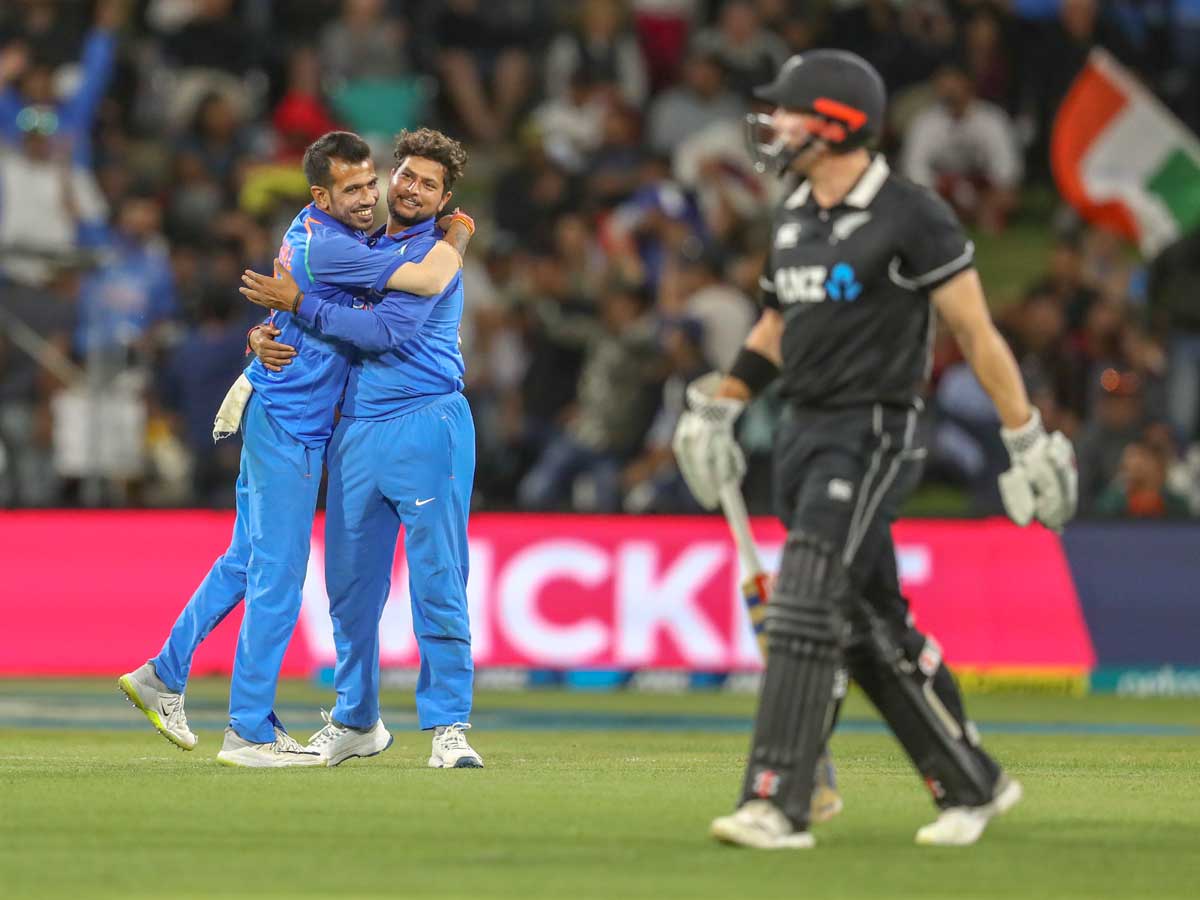 (AP Photo)
Chahal though is now looking forward to the possibility of the partnership being forged once again when India tour Sri Lanka in July.
While the Kohli-led Indian team will be busy preparing for a 5-Test series in England (starting August 4), a second-string Indian team is scheduled to tour Sri Lanka for a limited-overs series in July. Chahal and Kuldeep could both be on the flight to Sri Lanka.
"I am sure we (Kuldeep and I) will be in the eleven once again in Sri Lanka. I have been missing bowling alongside him (Kuldeep). We have bowled a lot of spells together. We enjoy each other's company. As you all call us 'KUL-CHA' (laughs), we want to continue to shine and win as many matches as we can for India. We have good coordination on the field and off the field as well. We understand each other. We have planned and taken so many wickets together. I am sure I will get the chance to bowl with him in Sri Lanka. I am looking forward to playing with him after a long time," Chahal, who has played 54 ODIs and 48 T20Is for India so far, further told TimesofIndia.com.
"We have a lot of options now. We have stars in our team. Be it batting, bowling, or fielding, we have a lot of options now. If we have to send three teams for different series, we can easily do that. I am really excited about the Sri Lanka tour. The pitches are so helpful for spinners there. I am looking at the Sri Lanka tour as preparation ahead of the T20 World Cup (later this year). I am really looking forward to it. Playing as many games as possible with the white ball will help me in the World T20. Since the World Cup will be happening in India, I am confident of having a good tournament," the leg-spinner said.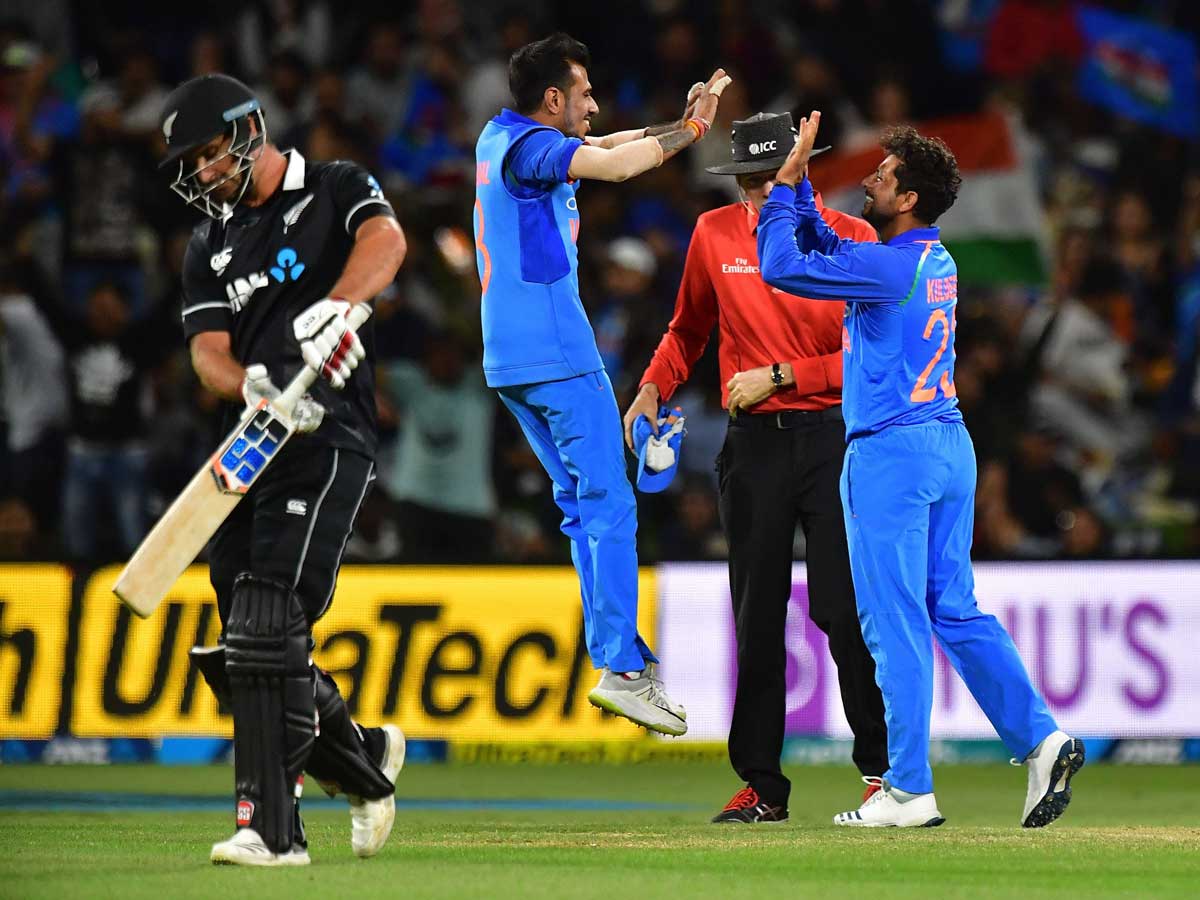 (AFP Photo)
What cannot be denied though is that Team India has multiple spinning options now. The competition has increased. Off spinners and leg spinners are judged differently of course and Chahal feels there is no competition that he faces from the left arm off-spinners like Ravindra Jadeja, Axar Patel and Krunal Pandya.
"I am a different bowler. I am a wrist spinner and they are finger spinners. I don't see any competition with anyone. My competition is with only myself. If I perform well, I will be there, if not, I will be out. That's it."
'SEAMERS WILL DO THE JOB FOR INDIA IN WTC FINAL'
India and New Zealand are set to lock horns in the ICC World Test Championship (WTC) final, starting June 18 in Southampton. BCCI named a 20-man Indian squad for the inaugural WTC final against New Zealand and the five-match Test series against England that will be played from August 4th onwards.
"Both the teams (India and NZ) are strong. I am confident India will win the title (World Test Championship). There will be seaming conditions. The world's best teams are facing each other in the final. India have the world's best seamers, so this will be a plus point for us against New Zealand in the WTC final," Chahal said.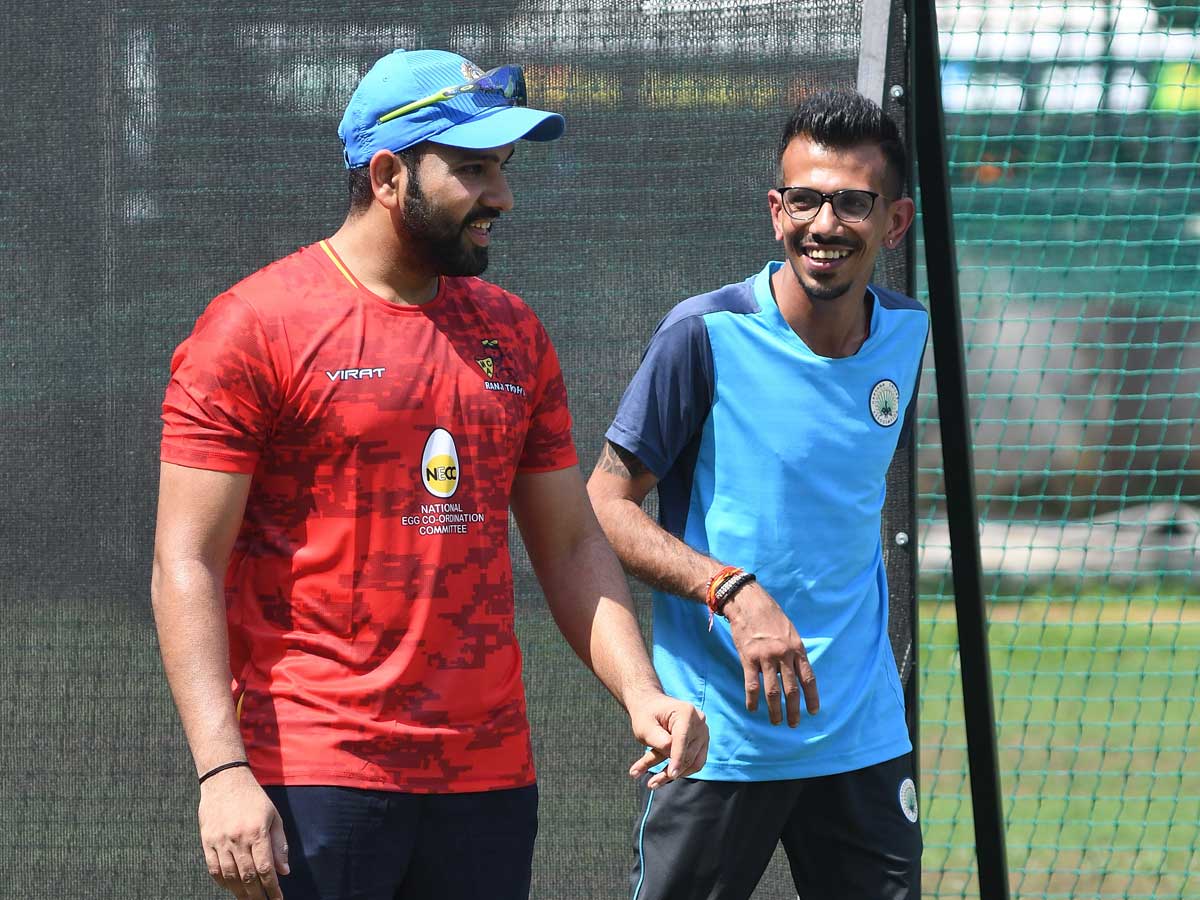 (Rohit Sharma, left, and Yuzvendra Chahal – TOI Photo)
WAITING FOR A CHANCE TO PLAY TEST CRICKET
While Chahal is excited about India playing the final of the inaugural edition of the World Test Championship, he is also waiting patiently for a chance to make his own Test debut.
The 30 year old made his international debut in 2016 during an ODI match against Zimbabwe in Harare. He made his T20I debut on the same tour. Since then, Chahal has played 54 ODIs and 48 T20Is. He has 92 ODI wickets and 62 T20I wickets under his belt.
That Chahal was once a chess player is no secret. He was in fact at one time a Junior National champion. He was only six years old when he was introduced to chess.
With the ability to read a batsman's mind, Chahal is waiting for his ultimate dream – playing red-ball cricket for India. The chess player in him has helped him stay calm and wait patiently.
"Honestly, I am waiting for my turn. My job is to perform. I have proved myself in limited-overs cricket and IPL as well. I have become more mature now. I know what the pressure is like and how to handle it. I can bowl in any given situation. Of course, I am learning every day," he further told TimesofIndia.com.
"Ashwin bhaiya is performing, Jaddu bhaiya is performing, Axar has performed, Kuldeep as well. There are spinners in the team right now who are doing really well. I know I am performing in white-ball cricket, but I cannot replace them right now just like that. They are producing good results and it is good for our team. I am just waiting for my chance in Test cricket," Chahal signed off.