NEW DELHI: The name
Arzan Nagwaswalla
made news when the left arm pacer from Gujarat was included in the Indian squad for the UK tour (WTC final and 5 Test series vs
England
) as a reserve player.
The 23 year old has been doing well for Gujarat in the domestic circuit, and the BCCI clearly kept an eye on his progress.
The youngster is excited about what will be his first foreign tour, albeit as a standby player. He will be a net bowler, helping the Indian batsman prepare for the WTC final and the 5 Test series vs England. But he knows that he needs to be fully ready, just in case he is called up to play.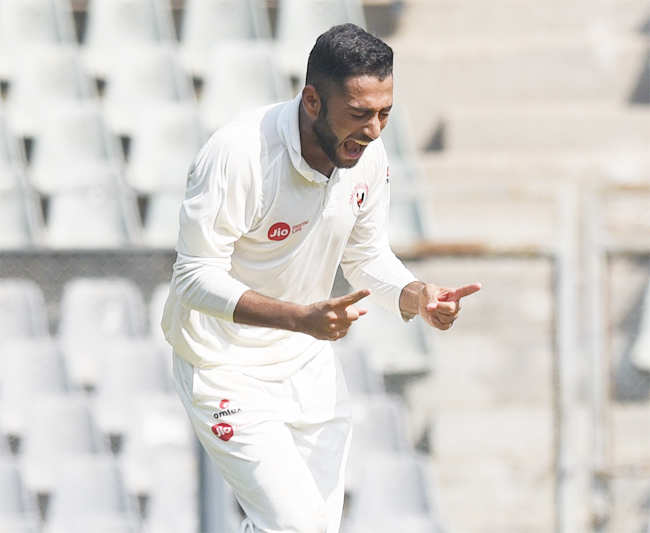 (Arzan Nagwaswalla – TOI Photo)
Arzan gave the example of Tamil Nadu pacer T Natarajan who was picked as a net bowler for the Australia series and went on to make his international debut in all three formats on the same tour (Australia).
"I am preparing for that moment. I want to be ready in every aspect. In Australia, many of our main players were not available and then responsibility was given to the players on the bench they all gave their best and won the series for India. I want to be prepared for a possible similar moment on this tour (UK). I just want to go and practice and train as much as possible. I want to practice and train as if I am going to play a Test match. If my captain or coach asks me – 'are you ready?' I will confidently say, yes, I am. That is the way I want to prepare myself," Arzan told Timesofindia.com in an exclusive interview.
There's a reason Arzan got the call from the BCCI for the tour of UK.
The left-arm pacer was Gujarat's leading wicket-taker with 41 scalps in the 2019-20 season.
"I am really excited as it is my first overseas tour. I am travelling with the best team in the world. I am very excited about it. All I want to do is go and bowl at the nets, help our batsmen prepare for the WTC final and of course the England series," he further told TimesofIndia.com.
'BOWLING TO VIRAT IS TOUGH, INDIA FAVORITES'
India captain Virat Kohli will lead India in the WTC final against New Zealand at the Ageas Bowl in Southampton, starting June 18. After the WTC final, India are scheduled to play a long Test series (five-matches) against Joe Root-led England team, starting August 4 at Trent Bridge in Nottingham.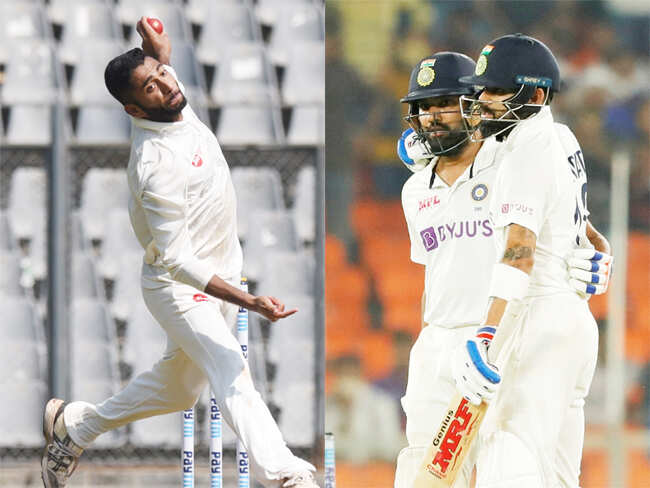 (Arzan Nagwaswalla, Rohit Sharma and Virat Kohli – Agency Photo)
Since 1932, India have toured England 18 times for a Test series and have emerged as series winners only thrice. They won in 1971 (under Ajit Wadekar's captaincy), in 1986 (under Kapil Dev's captaincy), and in 2007 (under Rahul Dravid's captaincy). After 2007, India toured England three times, but couldn't clinch the series (2011, 2014 & 2018).
The 23-year-old Arzan is excited to bowl to the likes of Kohli and Rohit Sharma at the nets and help them prepare for the WTC final and the Test series against England. He is also looking forward to sharing the ball, at the nets, with his senior from Gujarat, Jasprit Bumrah.
"I am really excited to bowl to Virat bhai. When I met him for the first time, he asked – 'ready?' I said yes. He smiled and patted me and said – 'all the best, we will have a great time'. He (Virat) has played numerous match-winning knocks for the team. Bowling to Virat bhai is tough, but I am excited," Arzan said.
"I am also looking forward to sharing the ball with Jasprit bhai. He is a star bowler. I have learnt a lot from him. We belong to the same state (Gujarat) so he knows me. Not just Jasprit bhai, I am excited to bowl alongside every other Indian bowler as well," he said.
"We have a strong side. The best part is that we have match-winners in our team. The way we lost the first match and then turned the tables and went on to win the series in Australia was incredible. After winning in Australia, we defeated England at home, so the confidence is high and I am sure we will win the WTC title as well as England series too. The confidence level of this Indian team is on a different level," Arzan further told TimesofIndia.com.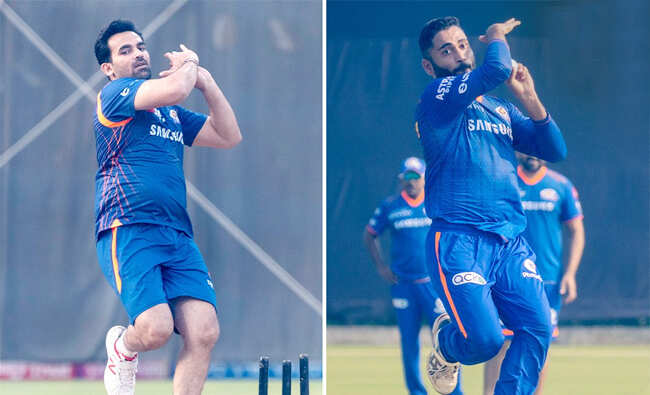 (Zaheer Khan and Arzan Nagwaswalla – Photo courtesy Mumbai Indians)
ZAHEER KHAN'S BOWLING TIPS
Since he was a child, Arzan idolised India veteran pacer Zaheer Khan. The Gujarat pacer used to download Zaheer's bowling videos and watch his action, the way he swung the ball and other technicalities. He has a huge collection of Zaheer's bowling spells on video.
Arzan's dream of meeting his idol finally came true when he was picked as a net bowler for Mumbai Indians in IPL 2021.
"My bowling idol is Zaheer Khan since childhood. I admire him. I have a collection of his bowling videos. I watched them and learned from them. I just keep things simple. 'If you keep things simple and focus, you will get success' – this is what Zaheer sir's advice to me was and I follow this religiously," the 23-year-old said.
"Meeting Zaheer sir at Mumbai Indians was a dream come true for me. I was so excited and waited for a couple of days for him. When he joined us, I met him and told him that he is an inspiration and told him about the collection of his videos (bowling) I have. He patted me and hugged me. He said 'focusing and keeping things simple' will take me a long way. He appreciated my bowling too. I asked him a lot of questions," he said.
Zaheer, who played 92 Tests and 200 ODIs for India between 2000 and 2014, decided to keep a close watch on Arzan's bowling action at the nets.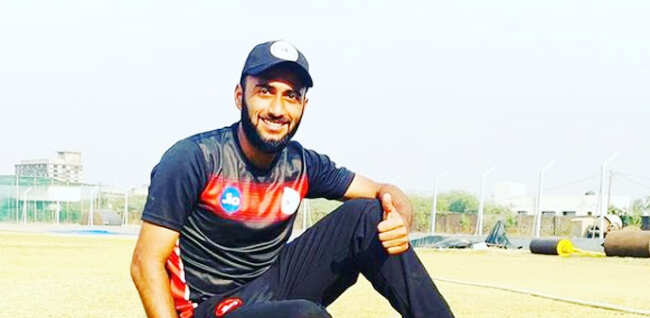 (Arzan Nagwaswalla – Instagram Photo)
"Zaheer sir told me my basics are strong so I don't have to change anything on that front. He asked me to bowl for hours at the nets and focus on training. He stood at one corner and asked me to bowl. He is a tough taskmaster. He will make you learn things. During the session he used to observe me and write down pointers in his notebook and then guided me after the spells. He told me something which are golden and memorable words for me. He told me – 'your action is quite similar to mine'. Those words were really important for me. I was really happy. You can say, I copied his style since I was a child. I always wanted to bowl the way he (Zaheer) bowled in his career," he said.
For Arzan, there are many Zaheer Khan spells that stand out for him, but the one that will always remain his favourite is Zak bowling against England in the 2011 World Cup (tied match).
"The one spell that will always remain close to my heart will be his spell vs England during the 2011 World Cup when he came on in the middle overs and claimed two wickets in two deliveries. He dismissed Ian Bell and Andrew Strauss in that match. The match ended in a tie. Zaheer sir saved that match for India. He was a bowler who could take wickets in any situation and in any conditions," Arzan signed off.