NEW DELHI: The
Indian women's cricket team
is set for their England challenge. They are scheduled to play a one-off Test, 3 ODIs, and as many T20Is against England Women, starting June 16.
India women recently lost their limited-overs series vs South Africa at home and will be eager to return to winning ways when they kick off their England tour.
Former Indian women's cricket team fielding coach
Biju Geroge
believes it was the lack of practice matches that was responsible for India's series loss against South Africa at home. Biju also says more fielding sessions and match practice ahead of the England series will help the team acclimatise to the English conditions quickly.
"India have recently lost both the T20I and ODI series to South Africa. But South Africa came off a series. They had a lot of match practice. Our cricketers didn't have any match practice. You need to have match practice ahead of a series. Because of the lockdown and the fast-spreading COVID, it is difficult to practice outdoors. But one can have match practice ahead of the series. That's what benefited South Africa. And we remained without any match practice. India women are going to England now. A number of good fielding sessions and match practice will help our team. That's the way to look forward," George told Timesofindia.com in an exclusive interview.
"All the other teams, including Pakistan, are practicing. They all have a live series on. India only played vs South Africa and there was not much cricket for them. In spite of that, I will still rate the Indian women's team fielding, technique-wise, above any side in the world," he said.
"India's foundation is really good. They have been performing and producing results as well. The last time India women travelled to England was way back in 2017 (World Cup). If you take out the records, we had the maximum number of runs saved, we had the maximum number of catches and we had the maximum number of run-outs. My advice will be for the team to plan and then execute. They should set a field for a particular player," George further told TimesofIndia.com.
TEAM INDIA UNDER
RAMESH POWAR
India women will be travelling to the UK with their newly-appointed coach Ramesh Powar. Powar has replaced
WV Raman
as head coach and is back in a position he occupied earlier. The Test and ODI teams will be led by veteran
Mithali Raj
, while
Harmanpreet Kaur
will be captaining the T20I side.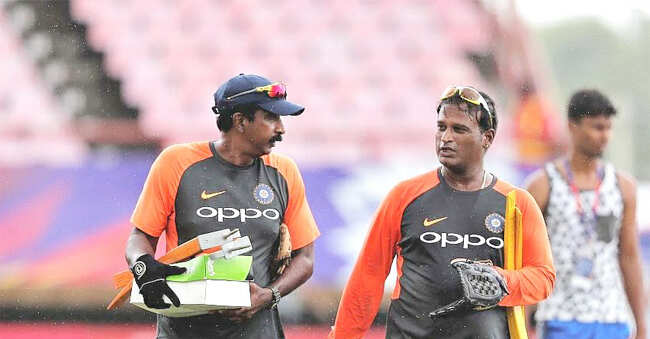 "I have worked with all of them. I worked with Raman sir, Tushar Arothe, and Ramesh Powar as well. All three have different styles of coaching and all are efficient coaches. They all are full of knowledge. The USP of Ramesh is he is very specific, very meticulous and he is like a hands-on guy. We were together in the Sri Lanka series and the World Cup in the West Indies. Raman sir keeps a relaxed atmosphere and he keeps motivating the players. He injects positivity in a player and always says 'you are the best'. I am sure Indian team will have a great time with Ramesh," George said.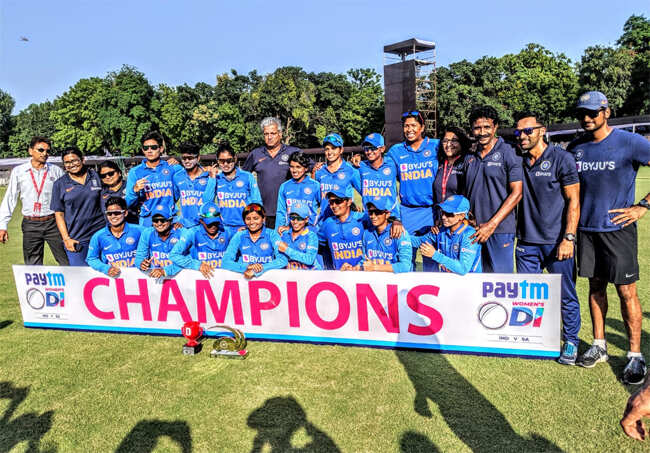 'JEMIMAH, SMRITI, AND DIPTI THE BEST FIELDERS'
George served as a fielding coach of the Indian women's cricket team between 2017 and 2019. He was part of the team management when India finished runners-up at the ICC Women's World Cup in 2017 in England.
George, who is an employee of SAI and posted under LNCPE Trivandrum, feels Smriti Mandhana, Deepti Sharma, and Jemimah Rodrigues are some of the best fielders in the world.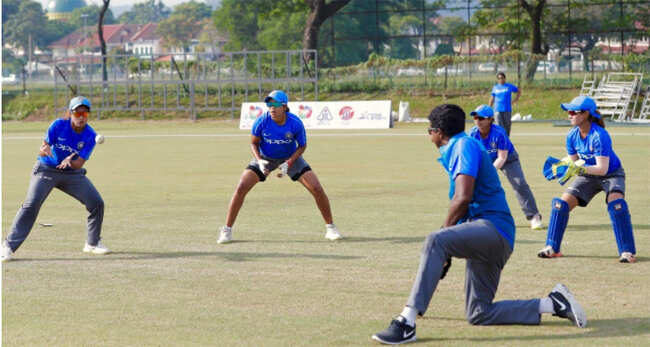 "I was with the Indian team from 2017 to 2019. If you ask me technique-wise, our girls are among the best in the world. We have the best outfielders like Jemimah and Mandhana. Mandhana is an outstanding fielder. I remember Jemimah's catch in South Africa. It was rated as the best ever catch in Indian women's cricket. She took the catch of Marizanne Kapp at the boundary ropes. The way she leapt and grabbed that stunner was amazing," the 55-year-old George said.
"We have players like Dipti Sharma who collects the ball and throws (quickly). She can throw flat from the boundary ropes. Indian women's teams have experienced players in Jhulan Goswami and Mithali Raj. They are veterans of the game. I have hardly seen Jhulan, Mithali, and Harmanpreet drop catches. They have really safe hands. Let's take the example of IPL (men's). There were a lot of dropped catches. So, match practice is so important. It helps you to get into the groove as quickly as possible," he said.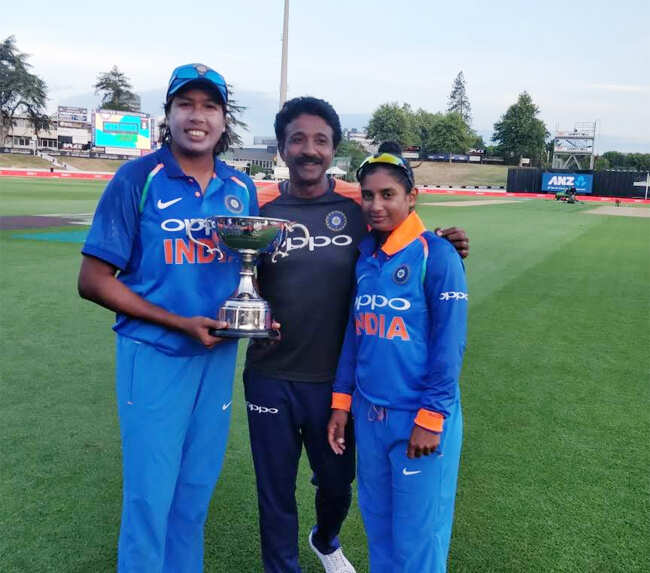 GEORGE – READY FOR BIG ROLE AGAIN
George is currently a fielding coach of the IPL side Sunrisers Hyderabad and was appointed as a cricket coordinator in the Kolkata Knight Riders outfit for the 2016 and 2017 season.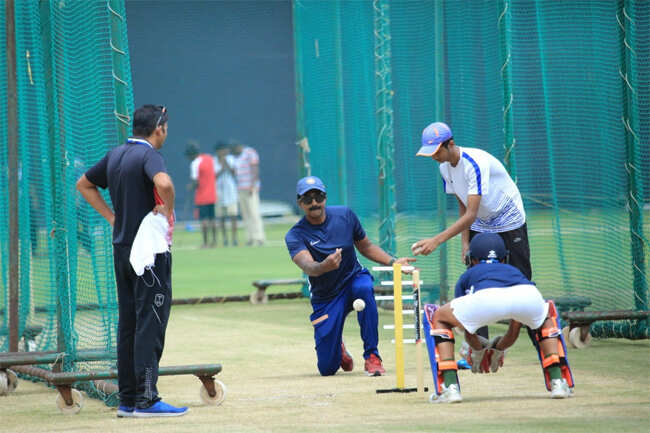 He is eager to work with the Indian women's cricket team once again.
"If the BCCI will give me an opportunity, I will be ready. I really had a good time and (it was a ) learning experience with the women's team. It was my best-ever experience. These are a great bunch of cricketers. The sacrifices these players have made, be it in their personal life or professional life, is commendable," George signed off.