JAIPUR: As his association with the IPL completes a decade this year, David Miller, the veteran in the tournament, is pragmatic in his outlook and at complete ease with where he stands at the moment. As star presence in the Rajasthan Royals (RR) foreign players' battery is high, the South African batsman, who was picked for 75 lakh by Royals in the 2020 auction after he was released by Kings XI Punjab (KXIP), will again have to wait for his turn in the playing XI.
As per the strategy, RR have decided to divide the four overseas slots equally among two batsmen and two bowlers. With Ben Stokes and Jos Buttler, in all likelihood, set to open the Jaipur-based outfit's innings, Miller will have to warm the bench for most of the season despite assurances from the franchise's new director of cricket Kumar Sangakkara that "he has all the weapons to become very important batsmen for us in the middle to death period".
New Royals caught in the act. 👀🎥#HallaBol | #RoyalsFamily | #IPL2021 | @Sakariya55 | @cariappa14 https://t.co/Zr3kMS6A8M

— Rajasthan Royals (@rajasthanroyals) 1618072325000
Tagged as Twenty20 specialist, the left-hand batsman has amassed 1850 runs in 80 IPL matches at a strike rate of 138.78 apart from topping the KXIP batting charts in 2015, scoring 357 runs from 13 innings at a strike rate of 134.21.
Training at Wankhede. 👀Thinking about Wankhede. 🏟️#RRvPBKS | #HallaBol | #RoyalsFamily | @josbuttler | @tyagiktk https://t.co/holOcKYXfI

— Rajasthan Royals (@rajasthanroyals) 1618029000000
In an email interaction with TOI, the 31-year-old talks about the 'waiting game' and keeping a positive frame of mind, what Chris Morris can bring to the table and Royals' chances in the 14th edition of the cash-rich T20 league, among other things. Excerpts:
With many overseas stars in RR, it becomes difficult to break into the playing XI. You found yourself in the same position last year and this year too won't be much different…
Playing only one game last season and getting run-out without facing a ball wasn't exactly ideal. For me, it's about staying prepared and ticking all the boxes in my own space off the field, and waiting for that opportunity. So yeah it is tough, but then again it is what it is and I feel I'm ready. Obviously, it's a good time during the IPL to sort of reflect on certain things and watch the game from a different perspective and pick up things that you don't usually when playing. So all these things you need to take into consideration and keep a positive frame of mind.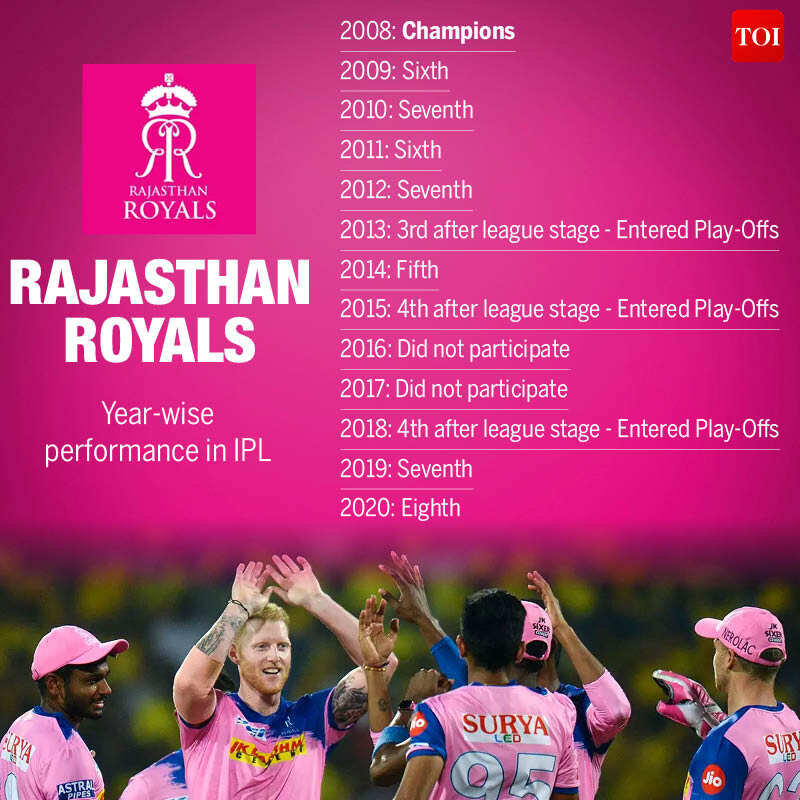 When a player is uncertain about his position, how tough it becomes to come out and make an impact immediately at the very first opportunity, whenever that comes?
Yeah it is difficult. With only four overseas spots in the team, it can be challenging in that regard sometimes to get a spot. Over the last three-four years, I've managed to change my mindset in that approach and have tried to be a positive influence around the team. Can't be moping around too much, just want to train hard with the team and want to put in big performances once I get my opportunity.
How do you see the return of fellow countrymate Morris to the RR fold? With Jofra Archer most unlikely to play due to injury, how big responsibility has Morris been entrusted with this season?
Yeah it's really good to have him (Morris) with us here at Rajasthan Royals. He's the type of character that's really good for the team environment and he genuinely cares about his teammates and the people around him. At the same time he's a fantastic cricketer, quality through and through, and is extremely competitive on the field, keeps guys on their toes, and always keeps the energy up. With Jofra, I hope he recovers quickly, he's absolute quality and had a wonderful season for us last time around. I think Morris is someone who can play different roles for us with the ball. His role would depend on the combination the management decides and the players we pick for each game.
With Ben Stokes and Jos Buttler most likely to open RR's innings, do you see an end to experimenting with different pairs that happened in the last two seasons?
I guess it all comes down to the management and what combination works best for us against a particular team. I feel we've got players who can play multiple roles depending on the opposition and the match situation so we've got variety in that regard and I'm sure the coaching staff will pick the best line-up for each fixture.
Compared with other franchises, how would you rate RR's squad this time? What expectations do you have from the team?
Yeah we've made some changes to the squad and have got in some quality players across positions and skill sets. Last year in terms of the results, we didn't really play our best cricket, but were still quite close to finishing in the top four. I think, this year if we can click early and find our combinations pretty early then we can do well. It's all about momentum and gaining wins pretty early and you can't afford to be behind the eight-ball and playing catch-up late on in the campaign. It will come down to like a game or two so every game is going to be vital and we'll need to take care of those moments when you need to close off games because that can help us later in the tournament.
You have been a part of many franchises of different leagues happening around the globe. How has been the experience so far of playing in different setups?
Yeah I've played a bit around the globe. With the IPL especially I feel it's been a special connection, in particular, ten years now playing in the tournament so definitely a different connection with the IPL. Different teams around the globe have all different set-ups, here at the Royals though, it's generally a very good vibe around the squad and with the management as well. There's a family-like environment with a lot of respect from everyone around the franchise.