MUMBAI: Barring Eoin Morgan, Dawid Malan and Chris Jordan, who will be flying out of India on Friday to head home, the remaining cricketers from
England
, who had arrived here to participate in the now-suspended,
IPL
have returned to the UK.
Those tracking developments said, "the players have been put under quarantine".
Meanwhile, players heading to South Africa are still working with their respective franchises to leave the country at the earliest.
"Different franchises are working with different sets of options. For instance, one franchise has availed the services of a private aircraft to help the players get home. But there are others who're being relatively cost-effective. They're booking passenger airlines for the players," sources said.
The Australian cricketers, meanwhile, are assembling in Maldives and Sri Lanka and will quarantine there until May 15 before the ban on travel to Australia is lifted.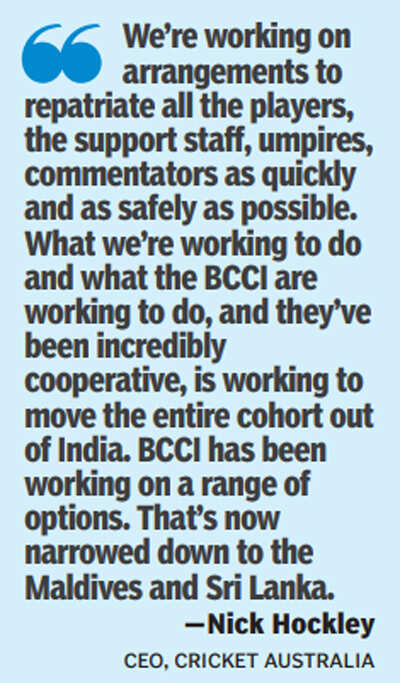 The BCCI and the franchises are more worried right now about individuals who have tested positive for the virus and are quarantining in India.
"They will have to fly passenger when it's time to leave. So it's imperative they're taken care of and allowed to finish their quarantine properly before they can leave," say those in the know.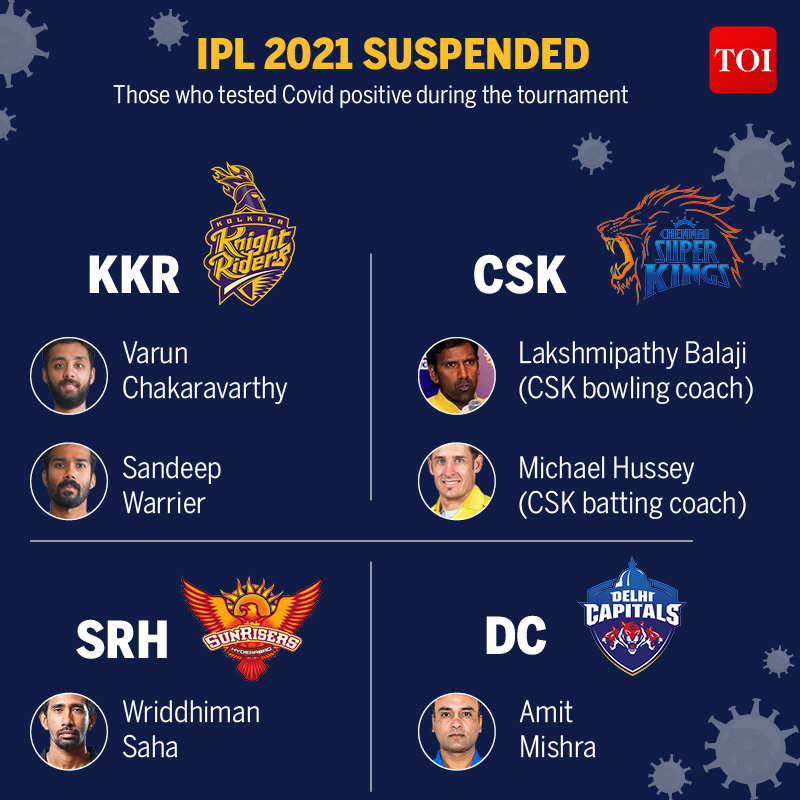 New Zealand cricketers, who will be participating in the World Test Championship final, are quarantining here in the country and will leave for England along with the Indian team.