NEW DELHI: A quick look at the highest wicket takers list of IPL 2021 will show a very interesting trend.
Six of the top 10 highest wicket takers this season are all under the age of 30. The current purple cap holder, RCB's Harshal Patel (17 wickets) narrowly misses the cut for that category, being 30 years and 156 days old.
Right behind Harshal on that list is 24 year old right arm fast medium bowler from Madhya Pradesh, Avesh Khan, who is playing for the Delhi Capitals.
Avesh in fact was also part of India's 2016 Under-19 World Cup squad, which also had Rishabh Pant, his current IPL captain. The bonhomie between Pant and Avesh at Delhi Capitals is pretty evident. There is a sense of understanding between the two. For Avesh, Pant, who was included as a wicket-keeper batsman in the U-19 World Cup campaign and scored 267 runs in 6 outings at an average of 44.50, has come a long way and has matured like fine wine.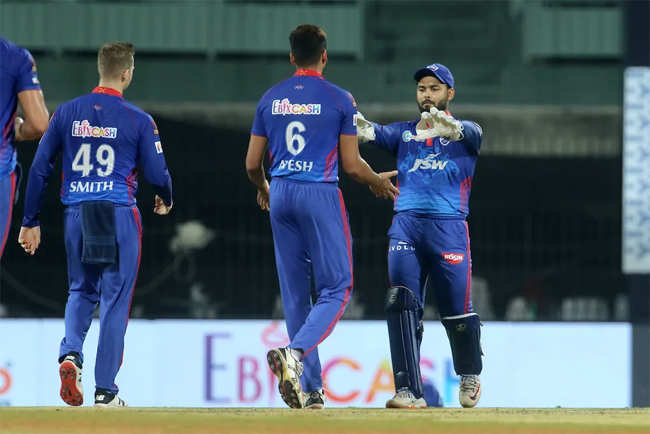 Image credit: BCCI/IPL
"Rishabh was aggressive since the under-19 days. His approach was different from others. He always wanted to win and do something different. His batting has always been an X-factor. Whenever he bats, there is pressure on the opposition team. He is a mature player now. He understands the game, situations and conditions well and he bats according to those," Avesh told Timesofindia.com in an exclusive interview.
What Pant brings to the table as a batsman is no secret. Not only has he bounced straight back into the limited overs sides for India, he is also the number one contender for the wicket-keeper's position in Test cricket, after his exploits Down Under not too long ago.
But what about Pant the captain? The 23 year old was handed the reins of the Delhi Capitals franchise at the last minute ahead of IPL 2021, because regular captain Shreyas Iyer injured his shoulder and was ruled out of the entire tournament.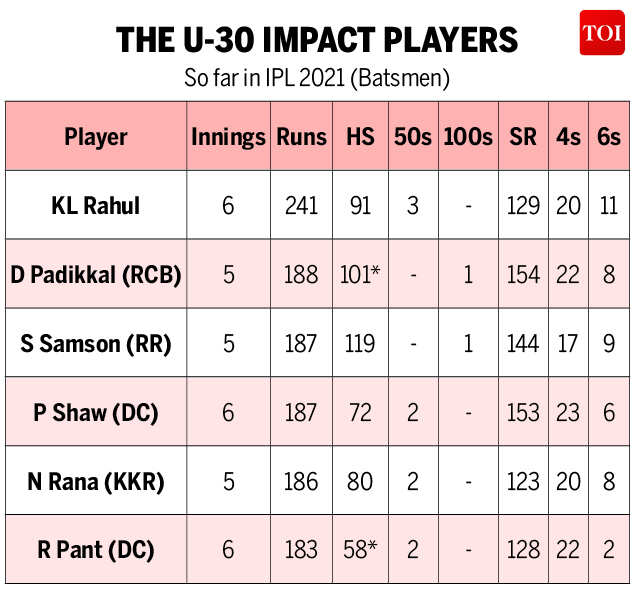 "Rishabh is an aggressive captain. He is a bowler's captain. Whenever a captain is a bowler's captain, his team does well. Pant always backs his bowlers. Whenever a bowler leaks runs and is hit for boundaries, he (Pant) goes up to the bowler and speaks with him. He gives bowlers time. If he has to change any plan, he does it at that moment. Whenever the match starts to go in the favour of the opposition, he always comes forward and speaks with bowlers to break that momentum. He discusses the plans with the bowlers. This is his (Pant's) best quality," the Delhi Capitals pacer further said.
Last season, Shreyas Iyer was in tremendous form for DC. He finished as the fourth highest run-getter overall, with 519 runs in 17 innings, with three fifties.
Is the team badly missing Iyer this time?
"We are missing Iyer badly because he was our captain and was a vital cog in our batting lineup. It was unfortunate that he got injured. Injuries are part and parcel of a player's life. We are missing Iyer. Pant is our new captain and we want to win as many games under his leadership (as possible) and make it to the play offs and then the final. We will try our best to win the title this time," Avesh told TimesofIndia.com.
Avesh himself has been grabbing a lot of headlines recently, thanks to his regular wickets this IPL season. He currently has 12 wickets in 6 matches, at an economy rate of 7.31. He is five wickets behind Harshal Patel.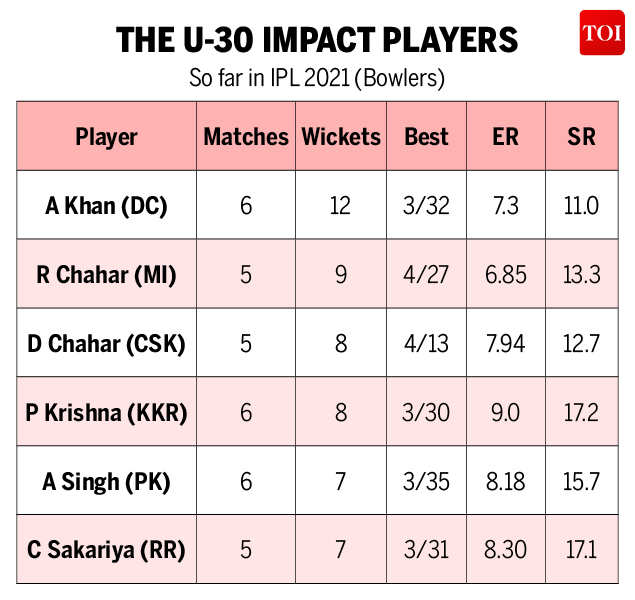 Avesh incidentally was also the highest wicket-taker for India in their 2016 u-19 World Cup campaign, with the exact same figures – 12 scalps in 6 matches.
Playing DC's opening match of the season against Chennai Super Kings, Avesh claimed two big wickets. He dismissed Faf Du Plessis for a duck and then handed the same fate to Mahendra Singh Dhoni (duck), as he rattled the former India captain's furniture.
After Delhi won the match by 7 wickets, Avesh called Dhoni's wicket a 'dream come true moment'.
"After the match, Mahi bhai came to me and said 'well bowled'. He also said keep bowling the way you are (right now)", the 24-year-old told TimesofIndia.com.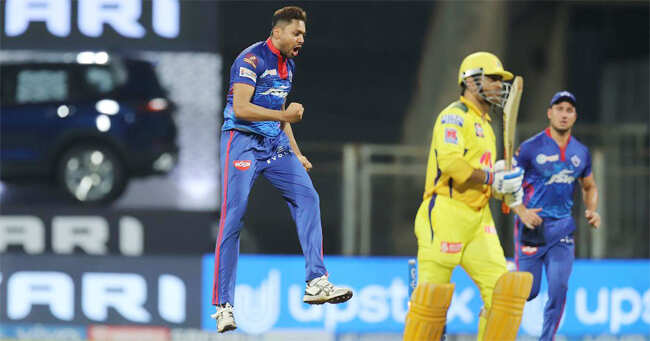 Photo credit: BCCI/IPL Photo
"I have got the rhythm. I am enjoying my bowling a lot. I am getting wickets for my team which is a big thing for me. The coaches are backing me a lot. I am getting a lot of support from them. I got to learn a lot from Ishant and Umesh. I have put in my 100 percent so far whenever I have got the opportunity. I am really happy about my performance," Avesh further said.
DC so far have 8 points from 6 games and are third on the points table, behind CSK, only on NRR. But CSK have a game in hand.