It has been a year since
Rishi Kapoor
left for his heavenly abode. The void he has left will be a difficult one to fill.
Shakti Kapoor
, who has worked with the actor and was one of his very good friends from the industry, exclusively spoke to ETimes to share some of his priceless memories with the late actor, and some heartwarming anecdotes, and more. Excerpts…
"It is difficult to digest that it has been one year. How time flies! My birthday falls on September 3 and his on September 4. We both share the same birth year – 1952. He is one day younger than me. My life with Rishi Kapoor goes way back. I must have done 25-30 films with him. Some of the popular films that I can remember are Manmohan Desai's 'Naseeb', David Dhawan's 'Bol Radha Bol', 'Eena Meena Deeka' and who can forget the film 'Sargam'. It was one of the biggest blockbusters. 'Gharana', Sindoor', 'Yaarana', 'Vijay', 'Honeymoon' and many others. So we have shared quite a bit of our lives together," Shakti points out.
Spilling the beans about the time when he first met Rishi, Shakti reveals, "I met him on the sets of 'Naseeb' or 'Sargam, I don't quite remember exactly. Initially, I thought he was a very arrogant guy. Gradually, I realised that was his way of talking, his personality. He was a very open, straight kind of guy. He kept nothing in his heart. He was not a liar. People mostly misunderstood him because of his tone. He was one of the very good friends I had in my life. I never expected that his journey would get over so soon."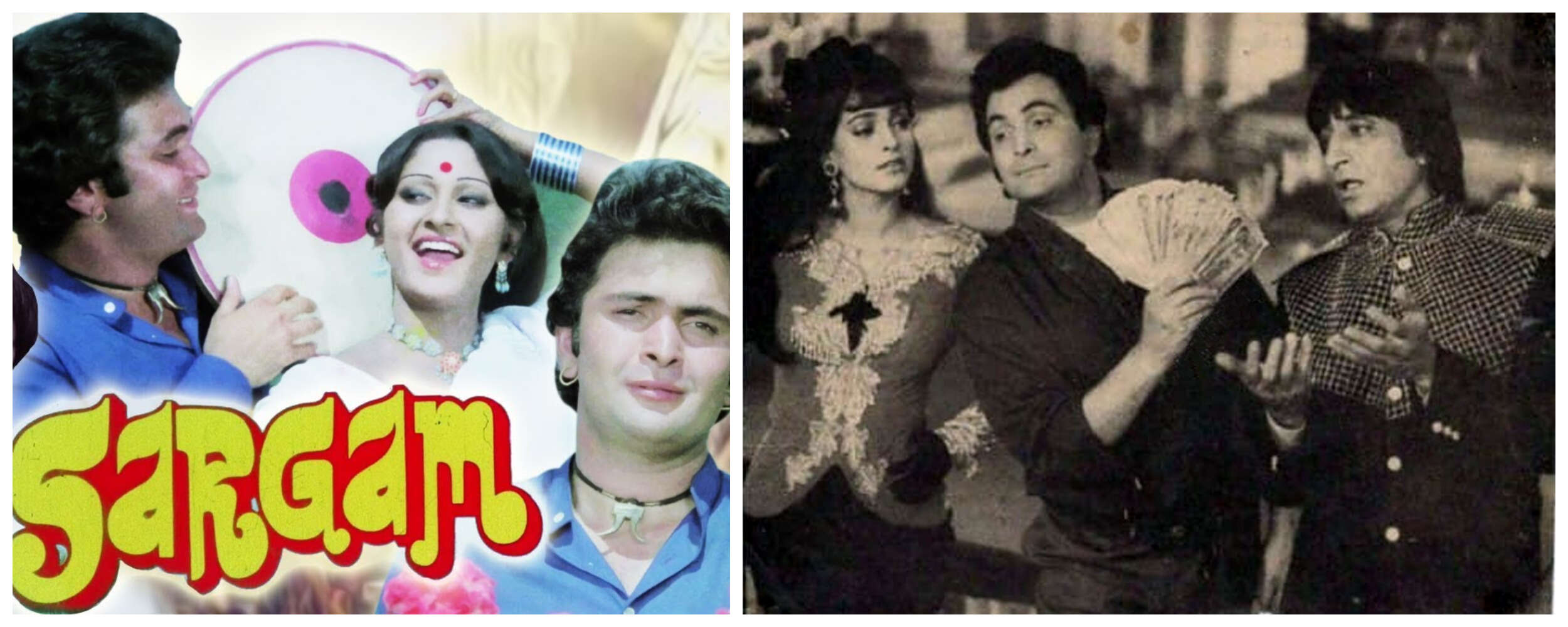 Elaborating further, he adds, "Talking about him takes a lot of my energy, feelings, and emotions because the moments that we shared together all come back to me. I can actually write a book on his relationship with me. There are very few people in my life who stood by me and he was one of them. As we had our birthdays one day apart, he used to ask me why I was not celebrating mine. I used to tell him that I didn't have the budget to throw a bash and call 100 people. So he used to celebrate his birthday one day in advance with me so that we could celebrate it together. He threw a bash for me at the RK Studios a few times. There used to be two cakes, one had his name and the other had mine. Those were the times when people of the industry used to notice me and say, 'Haan Shakti Kapoor bhi koi chiz hai industry mein jiska birthday Rishi Kapoor mana raha hai! (Shakti Kapoor is a considerable part of the industry since Rishi Kapoor is celebrating his birthday)'. When our children were young, we went on some vacations together. I still have the pictures of our kids together somewhere".
All praise for his friend, Shakti asserts, "Rishi was very intelligent and imaginative. I don't have to say that he was one of the finest actors. Once he considers you his friend, he is very committed to you".
Thank you Shakti Kapoor who sent me the children's picture. I made the grown ups. Sidhant,Ranbir and the pretty Shr… https://t.co/TQR8PK6T92

— Rishi Kapoor (@chintskap) 1496306301000
Ask him to share some anecdotes about him and Shakti recalls, "In those times, we had LD sets, like the DVD players we have today. Once I had told Rishi that I had bought a laser disc player but I didn't have any movie discs. At that time, he just heard me out; a while later his driver pulled up in front of my house with the LD. He sent me my first LD ever; it was a film called, 'Coming to America'. We used to get up at 6 am and go on a jog and walk together. He was very health conscious; Neetu used to give a lot of diet food in his tiffin and Rishi used to ask me to finish it because he couldn't take it back home without eating. I used to finish his tiffin and he used to eat the food that was arranged for the unit people on the sets. It happened once in a while; not every time though (laughs)."
Talking about a meeting that took place a while later, Shakti relays, "I once met him at a party after a long time and saw that he had gained weight while I was in my best shape. When I told him he had gained weight, he told me he had been on a diet his entire life, and now that he was growing old, he wants to eat what his heart desires. He did not do films for a few years and then made a comeback as a villain. He proved it to the world that he can play these kinds of roles too with his chocolate boy looks. Versatility, thy name is Rishi Kapoor!"

Talking about the time when Rishi's health started declining, Shakti says, "I remember once, over the phone, he told me that he was facing some health issues. I tried prodding further but he did not elaborate. One-and-a-half years later, I got a film offer where Rishi was the hero with Juhi Chawla as his heroine and I had to play his friend. However, due to some date issues, I couldn't take it up. Rishi was shooting for it in Delhi and there he fell ill. I told him to shift the shooting to Mumbai as there is a lot of pollution in Delhi but he insisted that since the film is based in Delhi, they had to shoot there. When he fell ill, he went to New York from there itself for his treatment."
Further, he adds, "We used to talk over the phone. He used to tell me how tired he is of staying in the hospital. He had told me that he will come back to India on his birthday. When he came back, we met at Amitabh Bachchan's Diwali party. He looked dashing as ever that day. Later, I came to know he had resumed shooting the same film in Delhi again. I scolded him for resuming work so soon but he told me it was his commitment and he had to fulfill it. I requested him to come back to Mumbai but in vain. Even Irrfan Khan did the same thing. They did not give time for their bodies to recover."
"Rishi fell sick there in Delhi, where he was hospitalised. He came back to Mumbai and then again he was hospitalised here. Rest is history. I still cannot believe he is no more. He was one day younger than me and I used to tease him and ask him to call me 'bhaiyya'. Later, Rajiv Kapoor also passed away. Now, I pray to the almighty that Randhir Kapoor, who is COVID-19 positive, comes back home, hale and hearty," concludes Shakti.