NEW DELHI: The Indian and New Zealand Test sides are set to face off in the inaugural World Test Championship final, which begins on June 18.
The excitement is palpable, with many comparing the match to a World Cup final, albeit played over 5 days, with a 6th day kept in reserve to protect the match against bad weather.
Former England captain and batting legend
David Gower
feels the venue for the big clash, the Ageas Bowl
Southampton
– will showcase a proper game of cricket.
The 64 year old, who scored over 11,000 international runs, feels the two most deserving teams have reached the final.
"First of all, they both deserve to be there. We've got a final between two very good teams. Knowing the Southampton ground as I do, I would expect it to be a proper game, a proper Test match. By which I mean that whenever people talk about conditions for Test matches, you want something that gives something for the bowlers, something for a batsman, or something for the spinner. And that's the template for all matches. And I think the pitch at Southampton will most likely offer that," Gower told Timesofindia.com in an exclusive interview.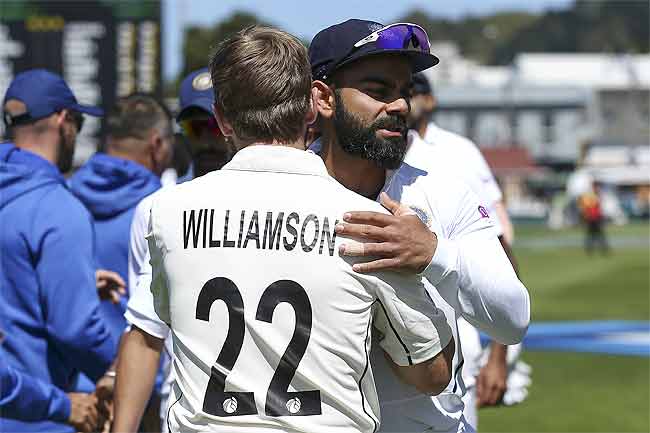 Virat Kohli (L) and Kane Williamson (R). (Photo by Hagen Hopkins/Getty Images)
The two teams are already in England. The Kane Williamson-led New Zealand are playing a two-match Test series against the Three Lions. The first match ended in a draw.
Virat Kohli's men reached Southampton on June 3, after serving a quarantine period of almost 10 days in India. They will face the Kiwis in the WTC final and then play a five-match series against England, starting August 4 at Trent Bridge in Nottingham.
All eyes will be on the track that is prepared for the big game and Gower feels the pitch will be a reflection of the importance of the game.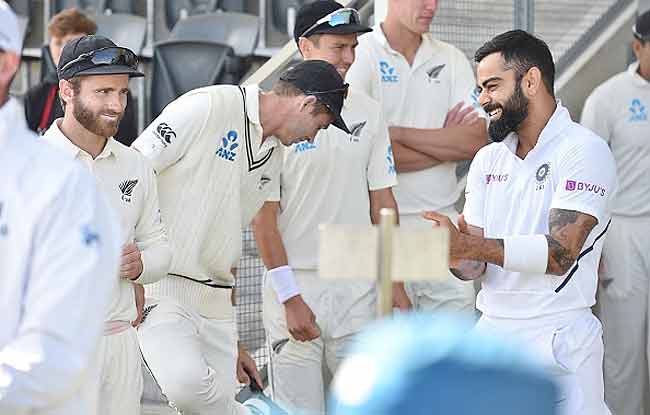 Kane Williamson (L) and Virat Kohli (R). (Photo by Peter Parks/AFP via Getty Images)
"I think they'll try and prepare a pitch which will reflect the status of the game and will give both teams an opportunity to use all aspects or facets. So I think the fact that, for instance, India just won this last series largely (due to) spin. But we know that when conditions are different, there are some very good Indian pace bowlers (as well)," Gower, who played 117 Tests and 114 ODIs, scoring over 8000 Test runs, said.
"So, you've got your three or four perfectly good seam bowlers, and if there's a bit of help they will do a good job. And we know there are two of the greatest batsmen in the world at the moment that are going to be involved in Virat and in Kane Williamson. You've got two very competitive teams. So, it makes for what I call a proper Test match," the England legend further told TimesofIndia.com.